We are proud to partner with select small businesses to provide design, prototyping and production support throughout a company's life cycle. We take great joy in seeing new products and service companies begin life and thrive in spite of challenging market conditions. Ownership experience across market segments greatly benefits each company that we work with. By back-loading development costs through equity arrangements in lieu of up front payment, owners can minimize risk. The value of having long-term business support can really benefit new ventures, as challenges in starting a new business aren't always predictable.
We are always looking for new product or service based partnerships. Please let us know if your startup could benefit from a longer-term design relationship.
Industrial Design
Research
Concept sketching and generation
Mood board and brand theme exploration
CAD modeling
Product environmental and situational rendering
Prototyping
Manufacturing Engineering
Vendor / Manufacturer Management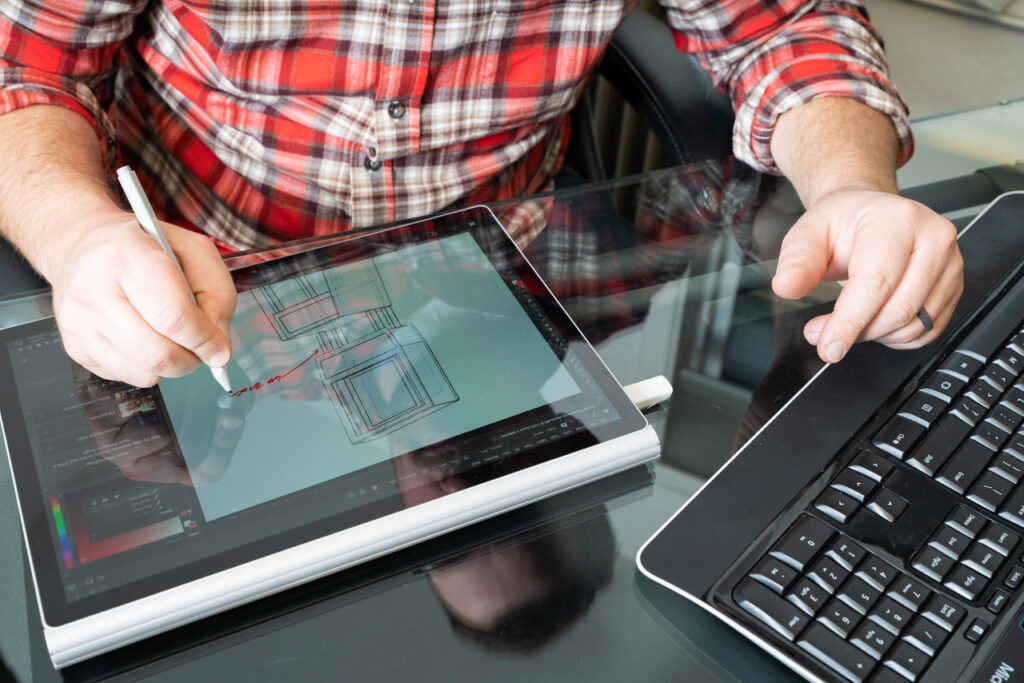 Featured Partners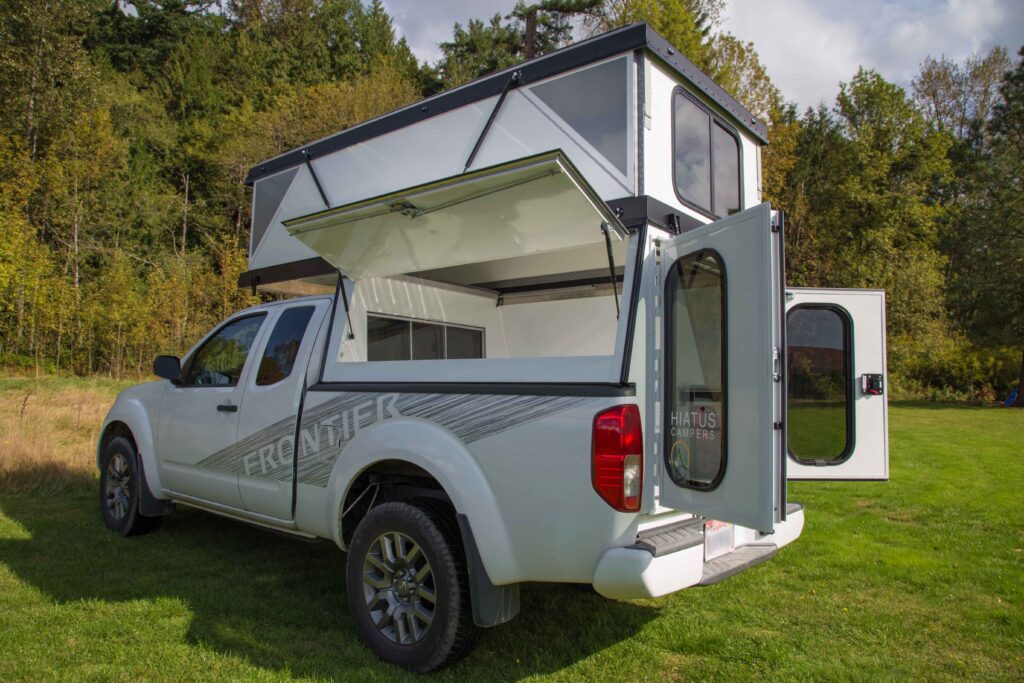 Hiatus Campers
Hiatus Campers is a company owned and operated by a former intern of Drew Fletcher. Tyler and Erin have developed a thriving business building patented pop-up campers for pickup trucks for the more adventurous outdoor enthusiast. As Tyler and Erin were already both skilled designers and craftspeople, they worked with Function Foundry on developing their business development and strategy. As their company developed, they could count on the team at Function Foundry to help provide guidance during difficult periods and business challenges. Additionally Function Foundry worked with Hiatus to custom build a workshop and production facility to meet their needs as a product startup. We are proud to see them grow as a company and move into an even larger facility to help keep up with demand. They are a small company doing huge things in a growing market sector. Keep your eye out for Hiatus Campers on the road (or 4×4 trail) near you. Or better yet, get one of your own! We can't recommend it enough!
www.HiatusCampers.com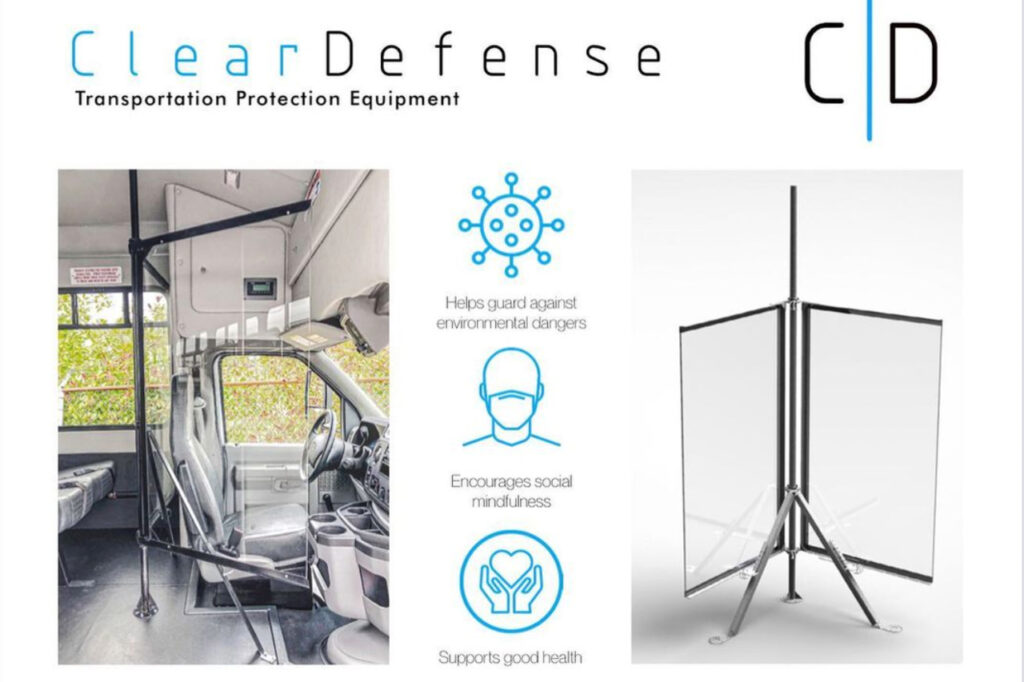 Clear Defense
Clear Defense is a Personal Protective Equipment product developed in-house at Function Foundry. When Covid-19 started affecting how hospitals and businesses could safely move people in shuttle buses, Function Foundry developed a modular and customizable barrier solution for shuttle buses and motor coaches of all makes and models. The panels and hardware are able to be made to fit any of the dozens of interior builds of these ubiquitous people-movers. Through partner companies like NW Bus Sales and Transwest, Function Foundry has provided Clear Defense barriers to numerous other companies such as Starbucks, Boeing, T-Mobile, Expedia and others. Clear Defense has been critical in helping to safely adapt to the changing needs of mass transportation in the era of Covid-19.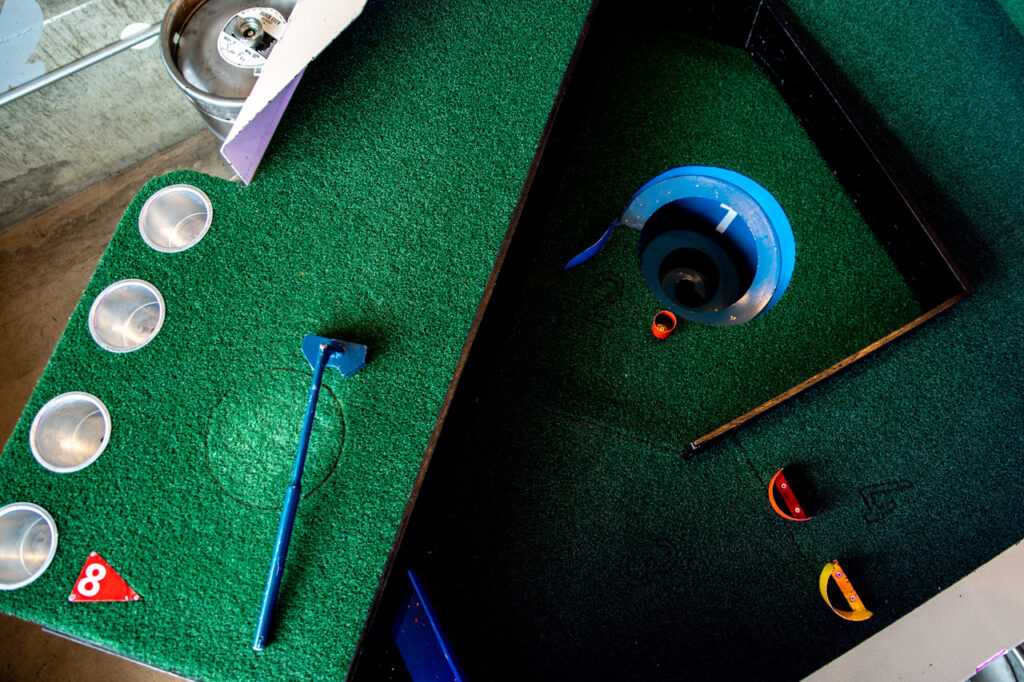 Duff Brothers
Duff Brothers is a spin-off Bar and Restaurant product company, specializing in putt putt bar games, installations and restaurant furniture and fixtures. Started by Function Foundry's Drew Fletcher and Flatstick Pub's founder Sam Largent, Duff Brothers is taking over from Function Foundry after years as the design and production company behind Flatstick Pub's most popular games and features. Duff Brothers will be the exclusive game design and production company for Flatstick Pub going forward. They will also be consulting and providing games and furniture to other bars and restaurants as well.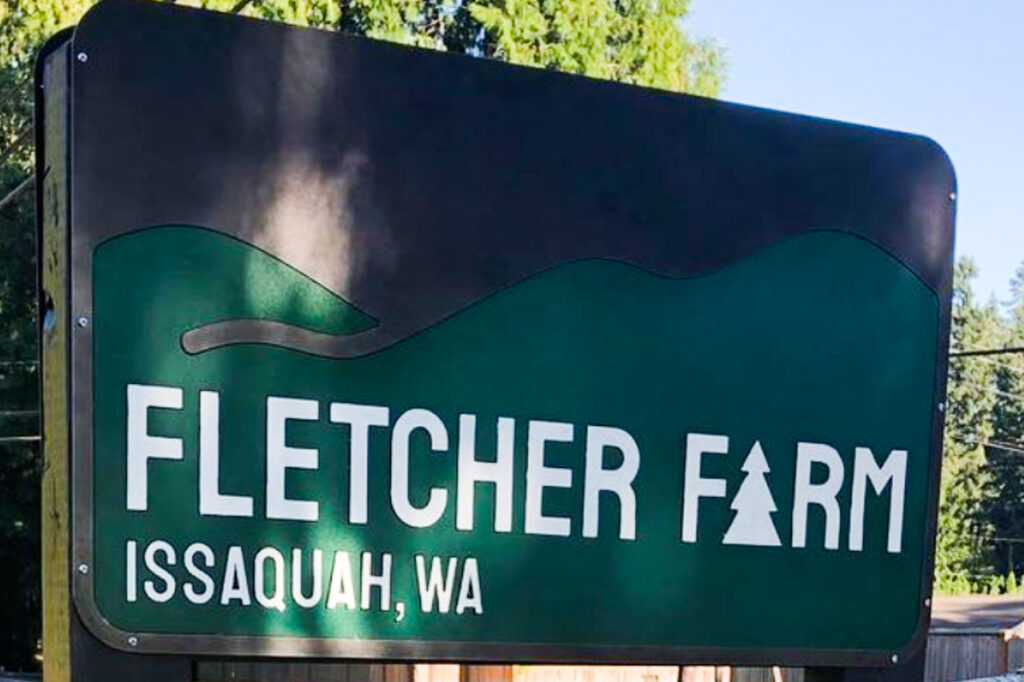 Fletcher Farm
Fletcher Farm is a family owned pumpkin-patch and outdoor event space in Issaquah, WA. Fully owned by Drew Fletcher and his wife Jenn, they started the pumpkin patch as a way for families to enjoy their time during fall in a beautiful small farm environment. Function Foundry provided all the signage, fabrication and design needs for Fletcher Farm through it's fist two years of operation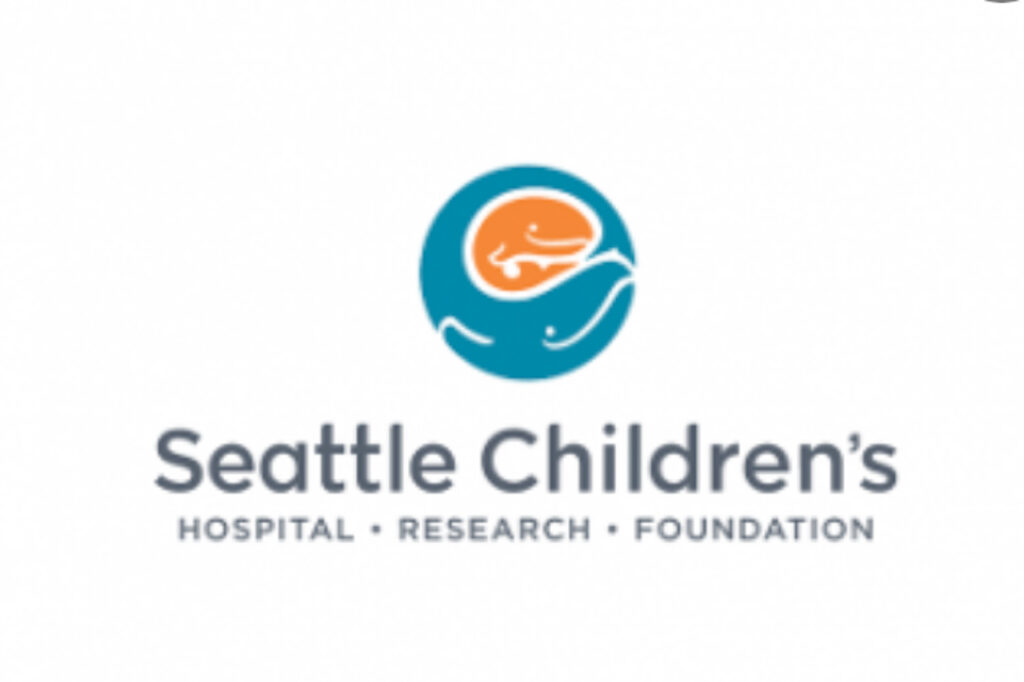 Seattle Children's Hospital
Seattle Children's was the first organization to employ the Clear Defense barriers in their fleet of shuttles. They continue to reach out to help solve design challenges they face within their world-class hospital system. Function Foundry is now on the go-to list for rapid development of small batch product solutions.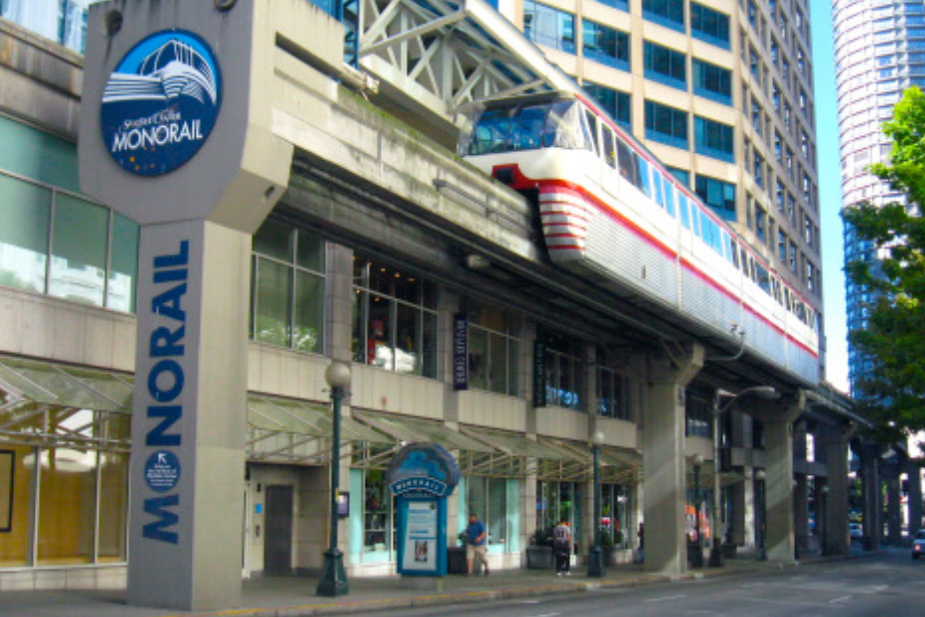 GoProto / Seattle Monorail
When 3D printing and prototyping company GoProto needs help with CAD and engineering for their customer's projects, they reach out to Function Foundry. This was the case for the Seattle Monorail Partners, who during their renovation and redesign had the need for CAD and housing design help for their new fare gate system. Function Foundry helped design and prototype their payment system enclosure, working with their team to properly execute demanding CAD engineering and development requirements. Function Foundry worked with Goproto to provide 3D printing services to turn the CAD model into a real payment system, one now being used by hundreds to thousands of Monorail passengers daily. With a projected 50 year product life-span, the details and build quality really matter. Function Foundry and GoProto delivered, within deadlines and on budget.
www.goproto.com
www.seattlemonorail.com
What our customers are saying about us
"As a steward and operator of the iconic and heavily used Seattle Monorail, it's been great to have Function Foundry on our team to help us design and produce critical custom components to keep our system relevant for today's transit users. That takes a few things that don't normally come in a single package – creativity, technical know-how, design sense, and teamwork.

Drew Fletcher and Function Foundry bring all of these and more – they are the industrial design – meets technology – meets legacy equipment – meets cost consciousness shop that anyone looking to turn challenges into opportunities needs onboard.

And, they are a pleasure to work with – I highly recommend you consider them for your team!"

Tom Albro

Founder & Managing DirectorSeattle Monorail Services
"Drew will not only invest his time and energy into seeing you succeed, he will have your back every step of the way.

Tyler and I started our company, Hiatus Campers, with very little. We knew how to build campers and we had the drive to create our own business, but we lacked real world experience. We needed a resource to help guide us in making decisions that would uplift our brand, refine our strategies, and plan for the future. Drew checked all of those boxes and then some. From the start he helped us hone in what we wanted from our business and outline the strategies that would be the most useful to us in reaching our goals. Drawing from his own experience, Drew was able to walk us through what we would need to start a fabrication/manufacturing shop and provided us with resources to learn more about our specific industry. Whenever we would get bogged down in the daily tasks or overwhelmed with the work in front of us, we knew we could always count on Function Foundry to help us figure out how to tackle adverse situations and see the bigger picture.

While pursuing our patent, we faced many hardships and often had to make tough calls. One of which was having to learn how to navigate issues such as infringement. Every time an incident would arise, we would discuss how we could effectively approach the situation without compromising our core needs. Drew was also a great resource to bounce ideas off of. He provided constructive and knowledgeable feedback whenever we needed another ear to listen in on product development. We always received encouragement when it came to expanding and developing our product; sometimes even in ways we might not have thought of before. Drew will help you consider approaching ideas from all angles, allowing you to make the best decisions for you and your business."

– Hiatus Campers